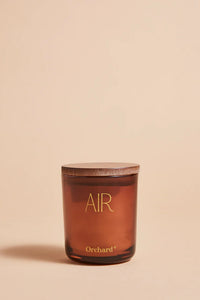 Create a sacred space with our large Air candle.

Made with pure essential oils of copaiba balsam, lemon, lavender, petitgrain stem and tea tree.
Allow the ethereal Air element scents purify and uplift your sacred space.
All candles are hand poured in Australia from soy and coconut wax.
Approximately 50 hour burn time. Wicks are 100% cotton. 350grams.