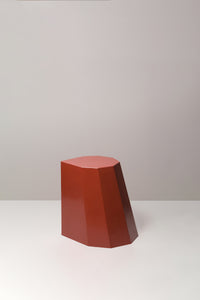 Introducing the Arnoldino, a mini version of our best-selling Arnold Circus Stool. The smaller proportions of the Arnoldino are perfect for children to sit on, as well as for storage or side tables in their spaces. 
Manufactured locally in Melbourne, in a range of exclusive colours unique to the Australian landscape. 
Due to the rotation moulding process, some slight surface imperfections may be visible. 
Dimensions: 38cm base x 31cm height x 28cm seat 
Good Values:

Good Things Are Made Local