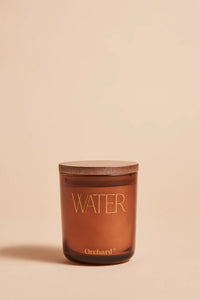 Create a sacred space with Orchard Streets Earth candle.

Made with pure essential oils of cedarwood, orange, vetiver, patchouli, peru balsam and rosemary.
Allow the woody, spiced Earth element scents ground and connect you to the divine present.
All candles are hand poured in Australia from soy and coconut wax.
Approximately 50 hour burn time. Wicks are 100% cotton. 350grams.